God Loves Praise!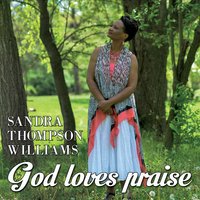 Click on the cdbaby link below to
review & purchase the CD!
Sandra Thompson Williams is a native of St. Louis, Missouri. 
A praise and worship leader at her local church, Sandy enjoys music that reaches the heart of the Father. "Songs of Deliverance" is her first full CD project. She enjoys spreading the gospel of Jesus Christ through song and is excited to do this project with the help of her friends. She sings with passion and is anointed to deliver the gospel message through song.